A Gift Guide Unlike Any Other..
Welcome to Web Gift Guide- a one stop shop for all of your hard-to-find gift needs. Web Gift Guide is a gift blog designed with you in mind. It can be super hard to find gift ideas for unique categories such as weight loss gifts, green gifts, or gift ideas for those serving abroad in Peace Corps. This is where we come in! If you're having a tough timing finding it elsewhere, come to Web Gift Guide. We list only high quality and unique gifts for uncommon categories. We guarantee you that somewhere on this website is the perfect gift you are looking for. Here are some of the hottest gift ideas for 2016 Thanksgiving and Christmas season!

Cloud9Living offers the gifts of experience and dreams. These experiential gifts such as skydiving, race car driving, indoor rock climbing, windsurfing, bullriding, fighter jet flying, Sea Kayaking, and Tanker surfing etc. are perfect for someone who likes to live on the edge and enjoy life!  Gift this as a birthday present, graduation present, or an anniversary present and the recipient is sure to love you for it! Click here to see the exciting activities available in your...
read more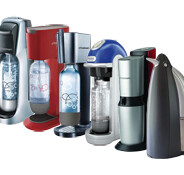 Make your own home-made soda and protect the environment at the same time! Sodastream, which starts around only $80, allows you to turn tap water into soda in under 30 seconds. The soda tastes the same as store bought soda, except fresher. Also, with sodastream you have the option to add as much carbonation as you want to your soda.  Bonus: each reusable Sodastream bottle helps free the world from 2000 bottles and cans of store-bought soda. This Sodastream System makes a best housewarming or birthday gift and is rated as among the top green...
read more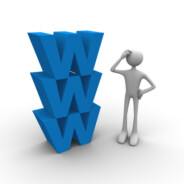 Just like there is only one www.google.com and only one www.amazon.com, there can only be one www.johnsmith.com.  No matter who you want to buy a gift for, getting them their own domain name and a website is the best and most unique present ever. Is their name Jennifer Haydel? Buy them www.jenniferhaydel.com. Out of the billions of people in the world, only ONE can have that domain.  Buying a domain name is easy; just follow this link to bluehost, and you will soon be on your way to giving them a present they will cherish forever. Bluehost...
read more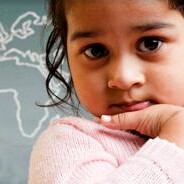 Fortunately for the rest of us, there are many among us who love to give! Do you know someone who is passionate for a cause? Justgive.org makes it easier for you to buy them a charity card which can then be used by them to donate to the Charity of their choice.  This meaningful present can create any occasion extra special! The GiveNow cards are unique, memorable and eco-friendly.  You choose a card design or upload an image. They then e-mail the card for you or you can print it to give to your recipient. Starting from $50. This charity gift...
read more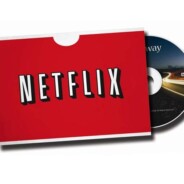 Share the best way of watching movies by giving the gift of Netflix subscription to that MBA or college grad, new parent, pregnant mom, retiree or long distance significant other. You get to choose the number of months from 1 ($7.99) to 12 ($95.88). You also have the option to personalize the gift with your own message and send it to the recipient via e-mail or print it out yourself to give it to them personally. These netflix subscriptions make best last minute gifts and are rated as among the top e-gifts to give.  Web Gift Guide recommends...
read more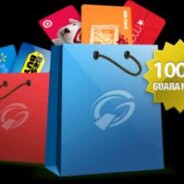 There is one gift that everyone is bound to love: gift cards. What is better than giving someone a $100 gift card? Giving someone a $100 gift card that you paid only $80 for! Giftcardrescue.com has been featured in New York Times, Wall Street Journal, CBS, ABC etc. for their unique service.  They buy unwanted gift cards from others, and sell them to you at a discount on the face value. Hundreds of gift cards are available for merchants including Macy's, Calvin Klein, JC Penney, Best Buy, and Home Depot to name a few. If you can't...
read more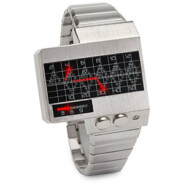 Nurture the wannabe spy, gadget-lover, technophile, and the geek in your life with items from ThinkGeek. Their tagline, "Stuff for Smart Masses," couldn't be more true! Items at ThinkGeek include Lego Darth Vader Watch, Binary Watch, Coffee Cup Power Inverter, Car Chip Engine Performance Monitor, RFID Blocking Wallet, Spycam Video Pen Camera, Spy Ear, and much much more. ThinkGeek offers you the best gift ideas and presents for 25th Birthday, 30th Birthday, 18th Birthday, Anniversary, High School Graduation, College Graduation, MBA...
read more